【央媒看濮阳】中国日报(China Daily )刊发我市核酸检测采样培训和考核先进经验
2022年5月20日,中国日报(China Daily )以我市医专核酸检测培训员为例,向国外大力宣传河南核酸检测先进经验。原文如下: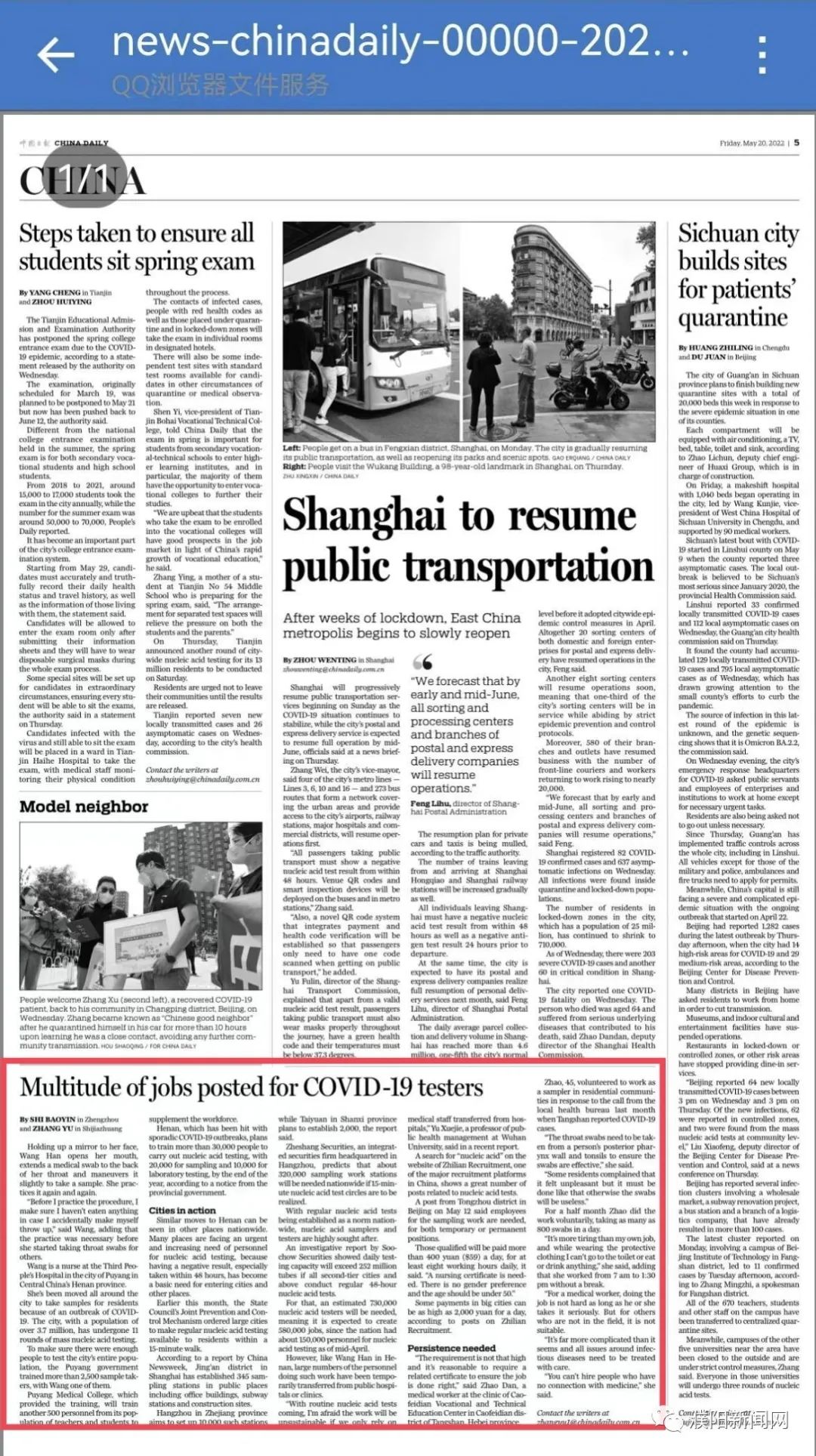 A medical worker prepares to take a swab sample from a resident for nucleic acid test at a testing site in Beijing, May 7, 2022.
Holding up a mirror to her face, Wang Han opens her mouth, extends a medical swab to the back of her throat and maneuvers it slightly to take a sample. She practices it again and again.
"Before I practice the procedure, I make sure I haven't eaten anything in case I accidentally make myself throw up," said Wang, adding that the practice was necessary before she started taking throat swabs for others.
Wang is a nurse at the Third People's Hospital in the city of Puyang in Central China's Henan province.
She's been moved all around the city to take samples for residents because of an outbreak of COVID-19. The city, with a population of over 3.7 million, has undergone 11 rounds of mass nucleic acid testing.
To make sure there were enough people to test the city's entire population, the Puyang government trained more than 2,500 sample takers, with Wang one of them.
Puyang Medical College, which provided the training, will train another 500 personnel from its population of teachers and students to supplement the workforce.
Henan, which has been hit with sporadic COVID-19 outbreaks, plans to train more than 30,000 people to carry out nucleic acid testing, with 20,000 for sampling and 10,000 for laboratory testing, by the end of the year, according to a notice from the provincial government.
Cities in action
Similar moves to Henan can be seen in other places nationwide. Many places are facing an urgent and increasing need of personnel for nucleic acid testing, because having a negative result, especially taken within 48 hours, has become a basic need for entering cities and other places.
Earlier this month, the State Council's Joint Prevention and Control Mechanism ordered large cities to make regular nucleic acid testing available to residents within a 15-minute walk.
According to a report by China Newsweek, Jing'an district in Shanghai has established 345 sampling stations in public places including office buildings, subway stations and construction sites.
Hangzhou in Zhejiang province aims to set up 10,000 such stations while Taiyuan in Shanxi province plans to establish 2,000, the report said.
Zheshang Securities, an integrated securities firm headquartered in Hangzhou, predicts that about 320,000 sampling work stations will be needed nationwide if 15-minute nucleic acid test circles are to be realized.
With regular nucleic acid tests being established as a norm nationwide, nucleic acid samplers and testers are highly sought after.
An investigative report by Soochow Securities showed daily testing capacity will exceed 252 million tubes if all second-tier cities and above conduct regular 48-hour nucleic acid tests.
For that, an estimated 730,000 nucleic acid testers will be needed, meaning it is expected to create 580,000 jobs, since the nation had about 150,000 personnel for nucleic acid testing as of mid-April.
However, like Wang Han in Henan, large numbers of the personnel doing such work have been temporarily transferred from public hospitals or clinics.
"With routine nucleic acid tests coming, I'm afraid the work will be unsustainable if we only rely on medical staff transferred from hospitals," Yu Xuejie, a professor of public health management at Wuhan University, said in a recent report.
A search for "nucleic acid" on the website of Zhilian Recruitment, one of the major recruitment platforms in China, shows a great number of posts related to nucleic acid tests.
A post from Tongzhou district in Beijing on May 12 said employees for the sampling work are needed, for both temporary or permanent positions.
Those qualified will be paid more than 400 yuan ($59) a day, for at least eight working hours daily, it said. "A nursing certificate is needed. There is no gender preference and the age should be under 50."
Some payments in big cities can be as high as 2,000 yuan for a day, according to posts on Zhilian Recruitment.
Persistence needed
"The requirement is not that high and it's reasonable to require a related certificate to ensure the job is done right," said Zhao Dan, a medical worker at the clinic of Caofeidian Vocational and Technical Education Center in Caofeidian district of Tangshan, Hebei province.
Zhao, 45, volunteered to work as a sampler in residential communities in response to the call from the local health bureau last month when Tangshan reported COVID-19 cases.
"The throat swabs need to be taken from a person's posterior pharynx wall and tonsils to ensure the swabs are effective," she said.
"Some residents complained that it felt unpleasant but it must be done like that otherwise the swabs will be useless."
For a half month Zhao did the work voluntarily, taking as many as 800 swabs in a day.
"It's more tiring than my own job, and while wearing the protective clothing I can't go to the toilet or eat or drink anything," she said, adding that she worked from 7 am to 1:30 pm without a break.
"For a medical worker, doing the job is not hard as long as he or she takes it seriously. But for others who are not in the field, it is not suitable.
"It's far more complicated than it seems and all issues around infectious diseases need to be treated with care.
"You can't hire people who have no connection with medicine," she said.
背景阅读: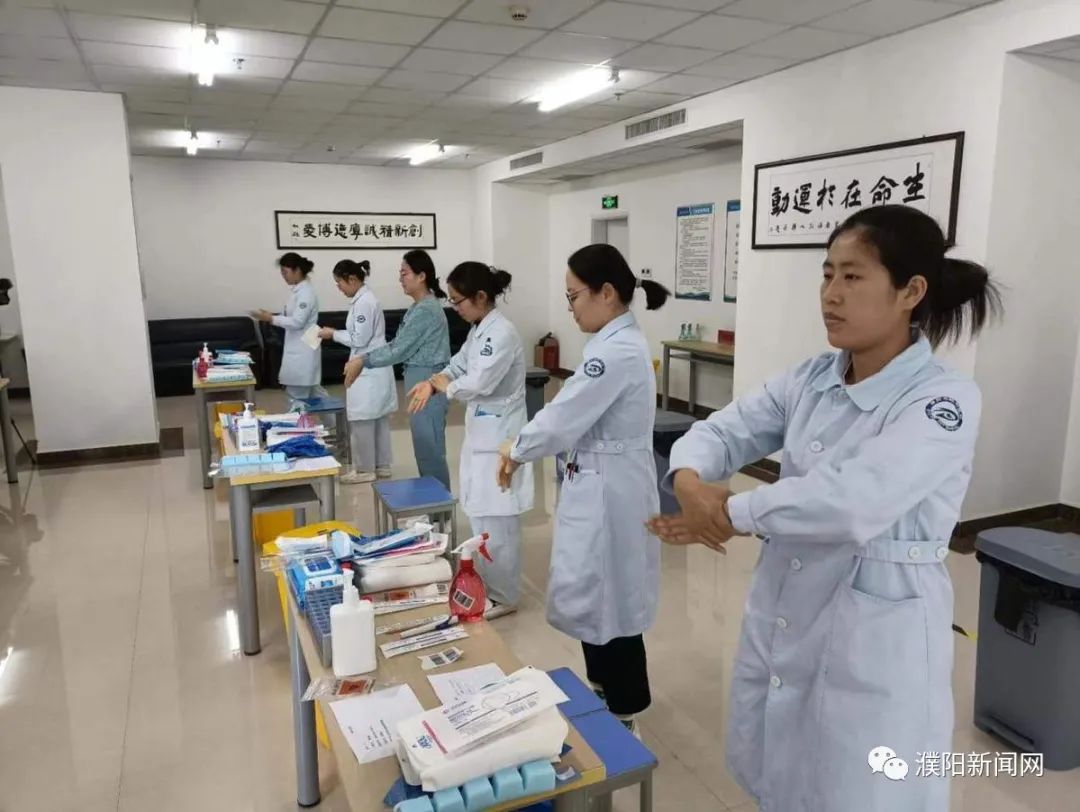 濮阳医专积极落实河南省"人人持证,技能河南"政策,分别申报并获批河南省专项职业能力考核机构、河南省职业技能等级认定社会培训评价组织。在环境卫生、核酸采样、健康保健等方面都有培训和认定资质。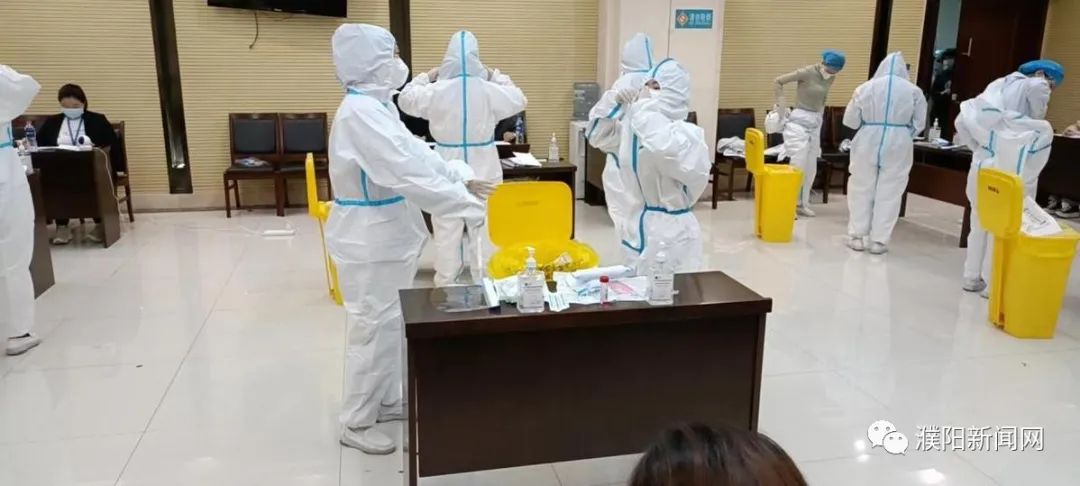 在今年3月份,濮阳医专紧跟市政府步伐,按照严肃考核,把控质量的原则,组织150余人的考核队伍,对市第二、第三、第五人民医院、妇幼保健院、惠民医院等一线医护人员进行核酸采样专项能力培训和考核,截止目前已培训考核人数2514人。5月4日以来,濮阳市出现疫情,实行了全城静态管理,先后进行了全员核酸11轮次,濮阳医专考核的全体医护人员都在战疫一线上参与核酸采样工作,为濮阳市疫情防控工作做出了贡献。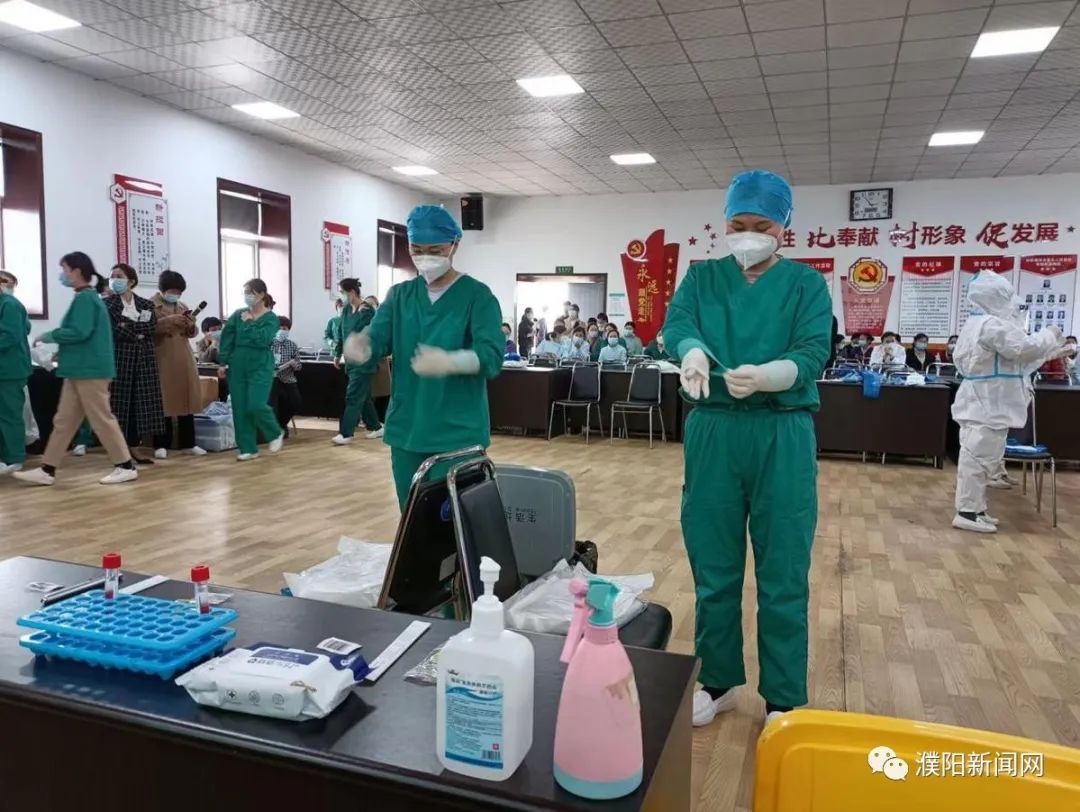 据介绍,为进一步落实濮阳市委市政府要求,按照"外防输入,内防扩散"的总要求,濮阳医专将尽快建立第一批500人的学校核酸采样队伍,计划对该校医护专业教职员工和大二学生分批次进行核酸采样培训,支援濮阳市疫情防控工作。为进一步担负起濮阳医专作为濮阳地区唯一高等医学院校的社会责任,该校将开展环境与物品消毒专项能力培训,相关实施方案正在制定中。

来源:中国日报